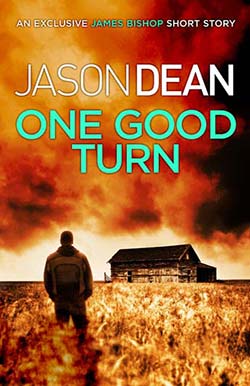 One Good Turn
She's already escaped her captors once. Surely twice would be impossible.
Kidnapped and left for dead, Sylvia Caplan knows she's got one chance to get her life back. Wearing a few stolen clothes and totally exhausted after running all night, she stumbles into a dingy bar, hoping for salvation. But its not long before two menacing figures catch up with her.
Unnoticed, former Marine, James Bishop, witnesses the woman's struggle and steps in before he knows what he's done. Now Sylvia is on the run again, but this time she's not alone. Can Bishop help her stay one step ahead or will he come to regret risking his life for a stranger?
This exclusive James Bishop digital short story is available for download here.